Dear Friends ,
Greetings from API ,Chennai Chapter.
After coming out of many challenges pertaining to Covid Pandemic , we have decided to conduct 38th Annual Conference of API Chennai chapter on 3rd & 4th December 2022 [ Saturday & Sunday ] at Hotel savera , Dr.Radhakrishnan Salai , Chennai .
Herewith find the initial brochure & Registration Form .We request you to register as early as possible to have a good face to face meeting . The scientific program is getting finalised .We will be in touch with you in the next few days . Anticipating your co-operation and active participation . The conference is also preceded by All India Intensive Post Graduate Training Program which will be conducted at Govt. Stanley Medical College Auditorium on Friday 2nd December 2022 which will benefit the Post Graduate students across TamilNadu .
Thanks and Regards,
Dr.S.N.Narasingan,MD., FRCP[Edin,Glsg].,FACP,FICP.,FCCP[USA].,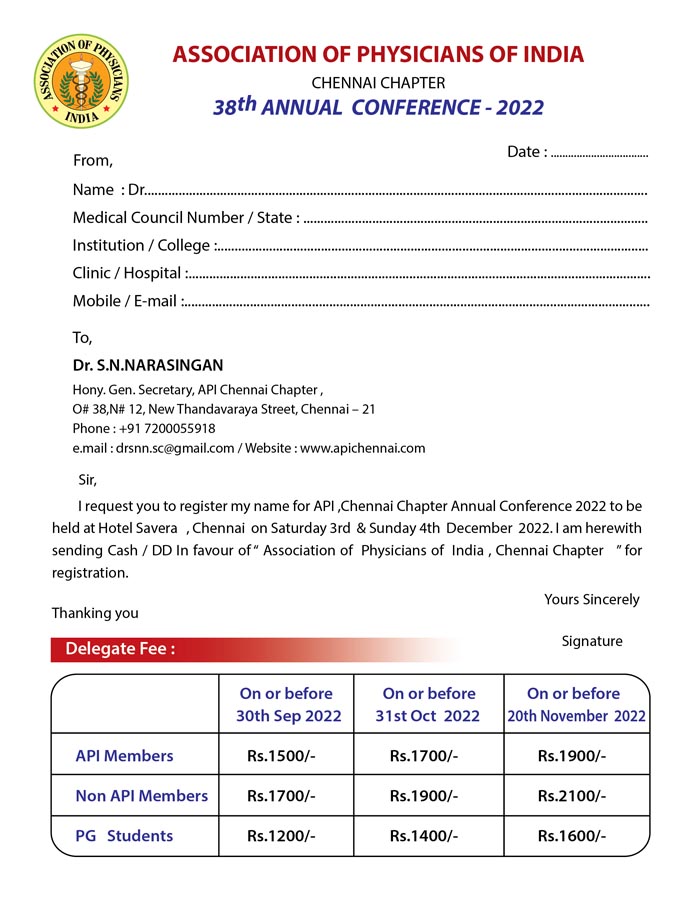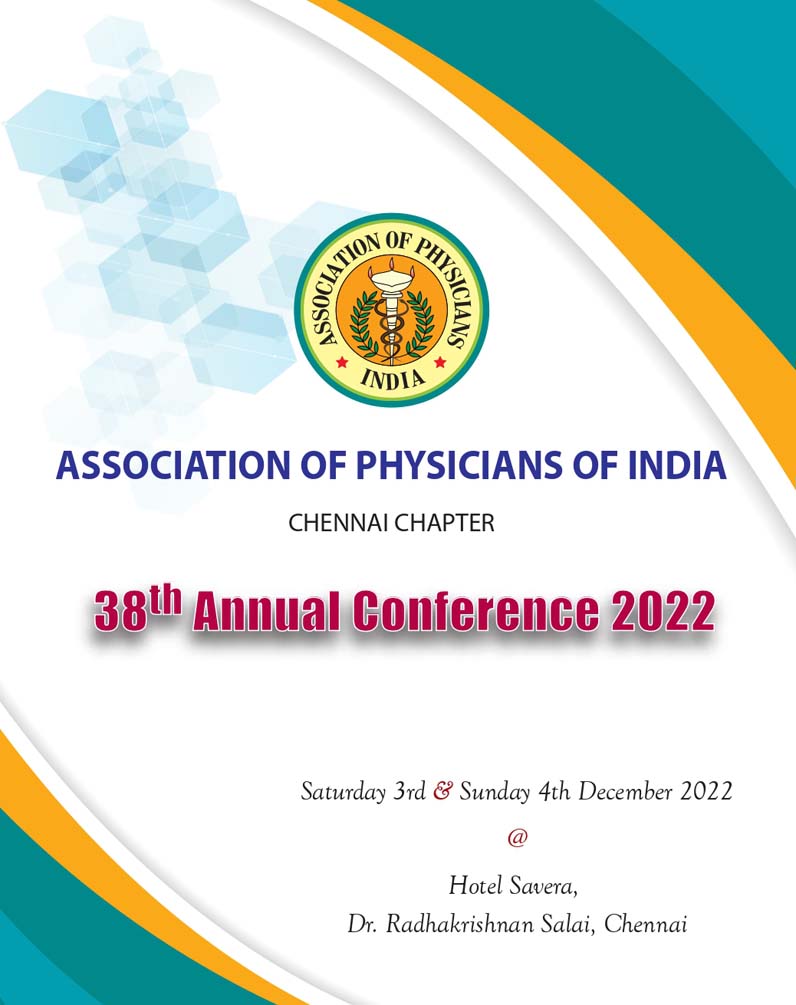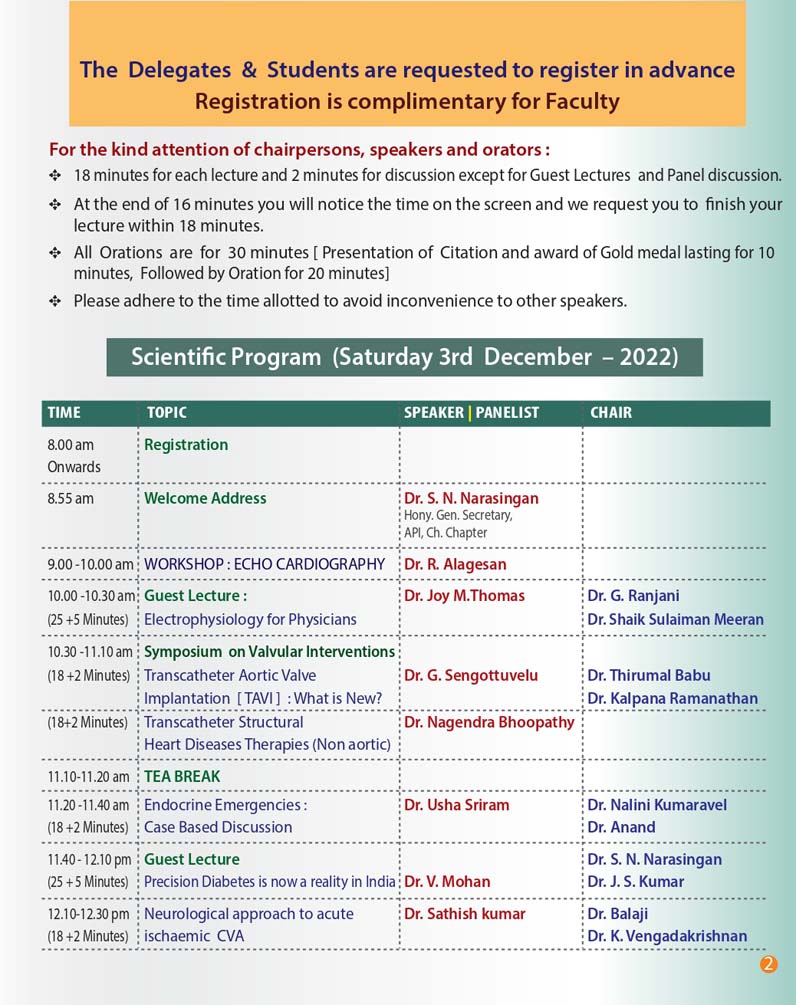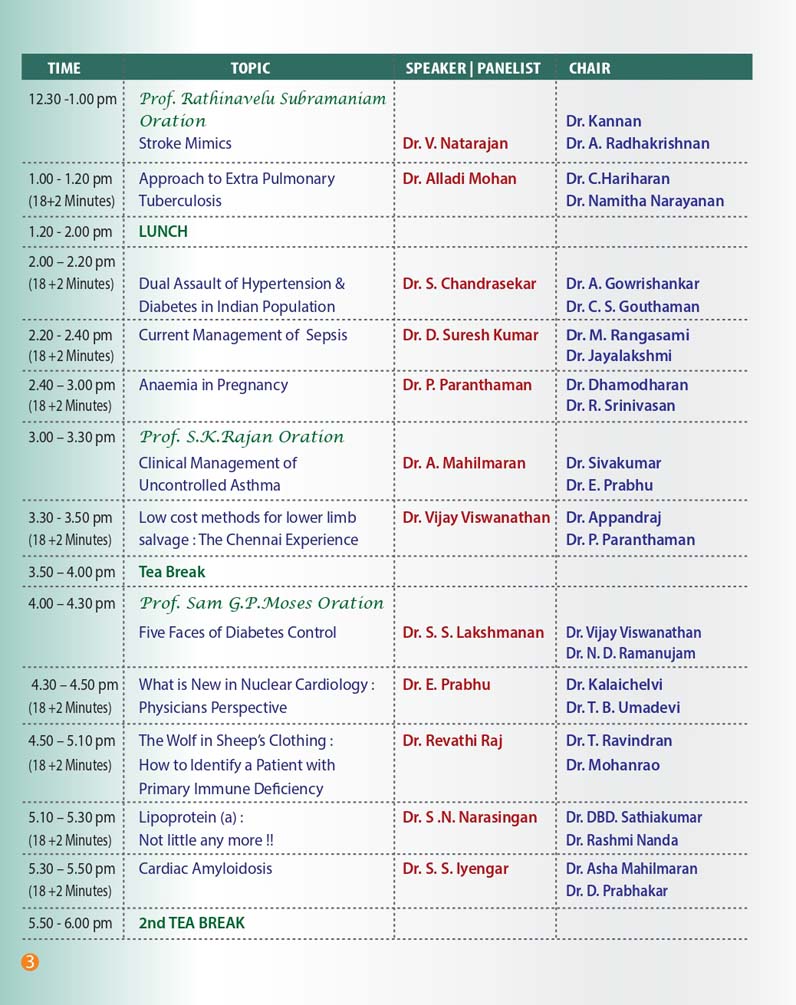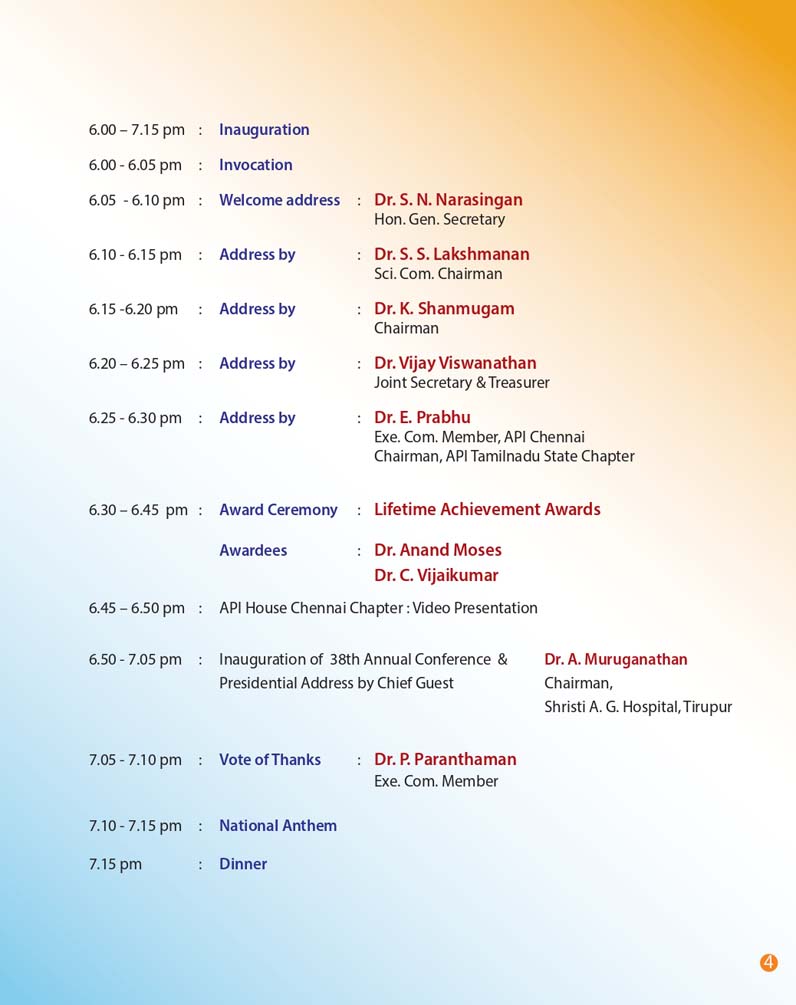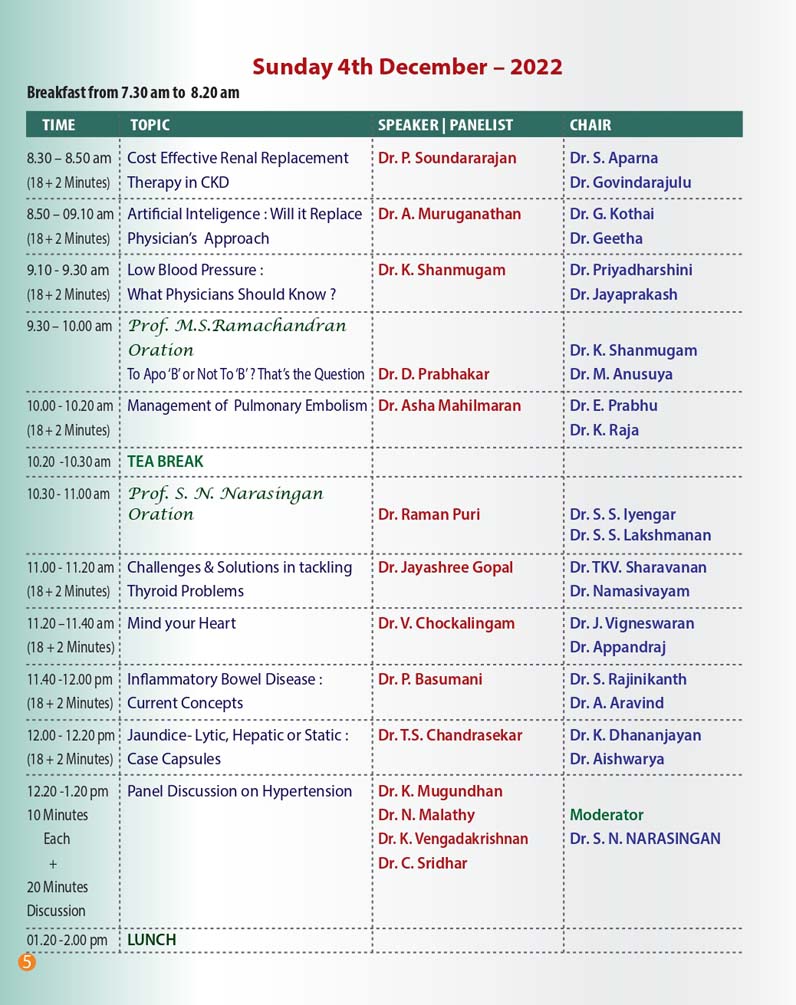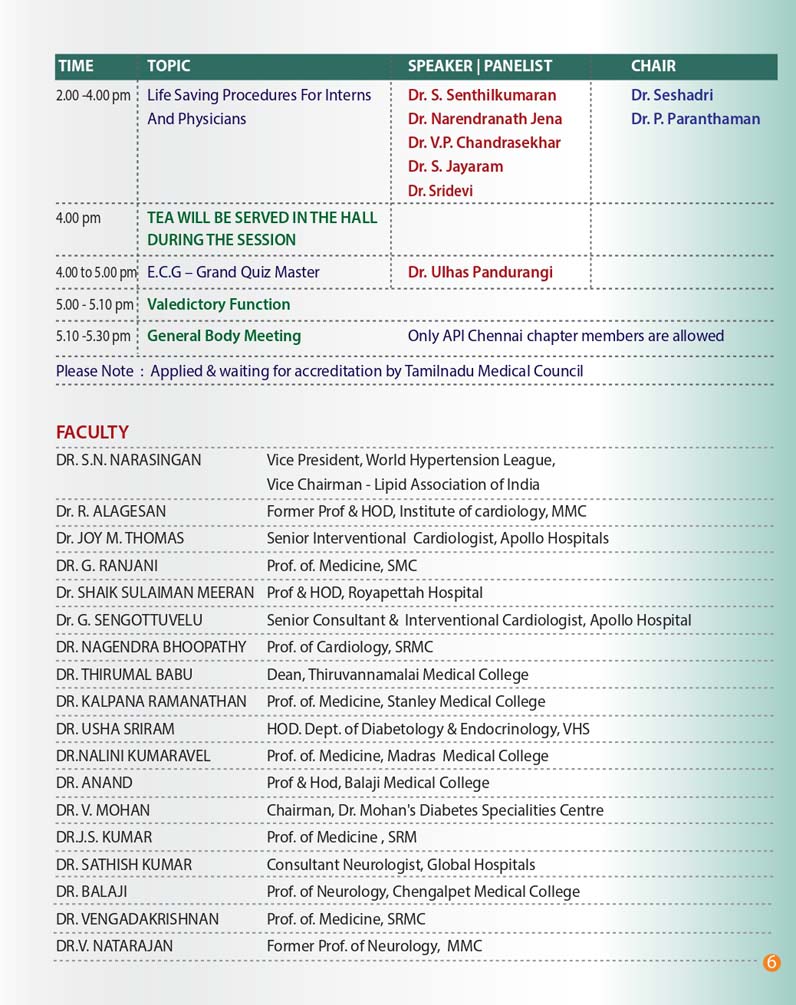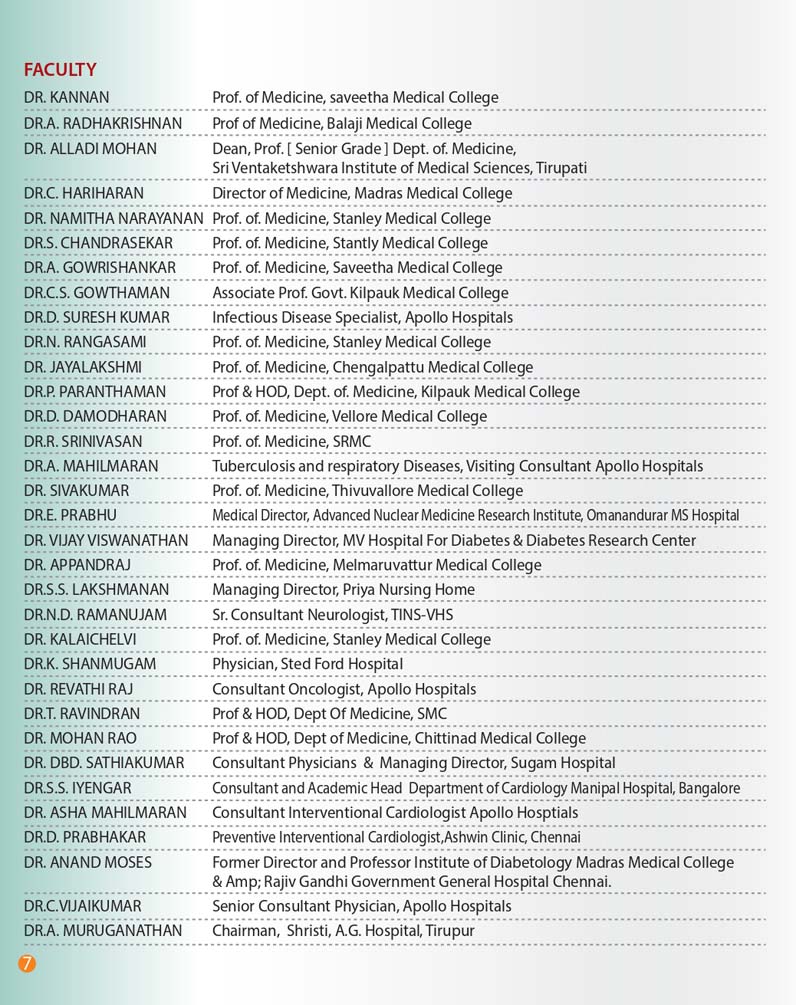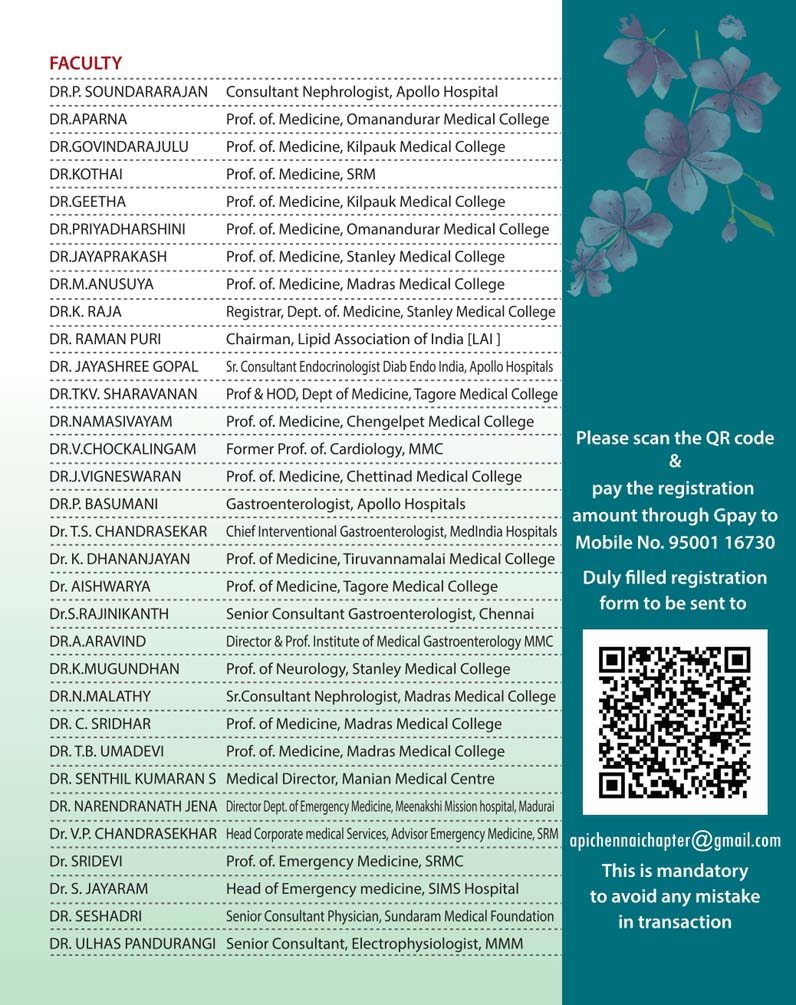 ---
Dear Friends ,
Greetings from Lipid Association of India
LAI Questionnaire to study the trends in the management of dyslipidemia in India
My sincere thanks go out to you for your participation in Part 1 of the LAI online survey. Data is being compiled for its publication. In just two months, we received 933 responses. We were surprised by the results of part 1. Part 2 of the online survey is now available. There are 25 questions in this survey, and I would like to request you spare 15 minutes for it. It is through this questionnaire that LAI aims to collect some information on how Indian doctors treat dyslipidemia in ACS, ASCVD, HT, and Diabetes, which is often cited as unavailable in India. I would appreciate it if you shared it with your colleagues. Here is a link for your reference.
https://docs.google.com/forms/d/1o1VHfsW6f8NiUAyySMC1cWg-t0nuJ_7rlMrYKIZgKi4/edit
Please use code : SNN-1
---
Dear Friends,
Greetings from API Chennai Chapter
I am happy to inform you that API Chennai Chapter is joining hands with Cardio Metabolic Congress -Organising Committee - convened by Prof.S.Chandrasekar . Since he has involved most of the office bearers of API Chennai Chapter for this 2 day conference , I am requesting each one of you to get involved and attend the conference for both days .

However , I need to inform you that registration for the conference is mandatory . The details of the scientific program and registration are attached herewith . Hope to see you physically during this conference .

Thanks and Regards,
---
My Dear Friends,
May I request you to fill the google form attached with the link  for a survey on "Lipid Management - Real World Scenario ." It will consume only 5-10 minutes of your valuable time . Since , I am very much involved in the activities of Lipid Association of India [LAI ] I require your input . This input will take us for further steps in managing Dyslipidemia in our Country. Please "feel free to contact me if there is any clarification. You are one among the well informed academician.
I am sure, you will help me in this survey. It is for Indians health and for India  to prevent Atherosclerotic Cardiovascular Disease. You are requested to use LAI SURVEY SNN - as the code to be used for google form.
---
Dear Friends , 
            I have great pleasure in welcoming you all for 37th Annual Hybrid Conference of Association of Physicians of India ,Chennai Chapter 
which is scheduled  for 2 days Saturday 11th & Sunday 12th December 2021  at Hotel Savera , Dr.Radhakrishnan Salai ,Chennai . Though 
I have made arrangements for virtual platform. I request  you to attend physically .We are going to observe Covid appropriate behavior  
during this conference . Please find attached final  scientific program . Please visit our website :
API CHENNAI
for all programs .   
For virtual platform   You are invited to a Zoom meeting.  
                                 When: Dec 11,12th 2021 08:30 AM India 
                                 Register in advance for this meeting:
After registering, you will receive a confirmation email containing information about joining the meeting.
---